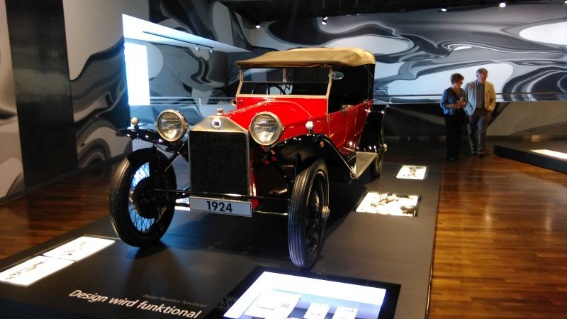 There are two Volkswagen museums in Wolfsburg:
Automuseum Volkswagen
, which is oriented towards Volkswagen fans and the ZeitHaus museum within the sprawling Autostadt complex. The ZeitHaus (Time House) is more like an entertainment centre where cars meet art: "Against Peter Kogler's backdrop mural which runs throughout the entire exhibition space, each respective automotive development is illustrated by historic images set into the vehicle's pedestals. In this way the milestones of automobile design are elevated to artworks of technical design". The museum is renowned for its diversity of exhibits – over 60 different brands representing the world of the automobile are housed here. Trailblazers of their time, they set the standard as far as technology, design, production methods and concept were concerned and became the models for other manufacturers. The exhibition alternates its exhibits regularly because the vehicles are often used to participate in classic rallies or excursions.
Info
Opening times: every day from 9 AM to 6 PM.
Address
StadtBrücke
38440 Wolfsburg
Germany