La Porte County Historical Society Museum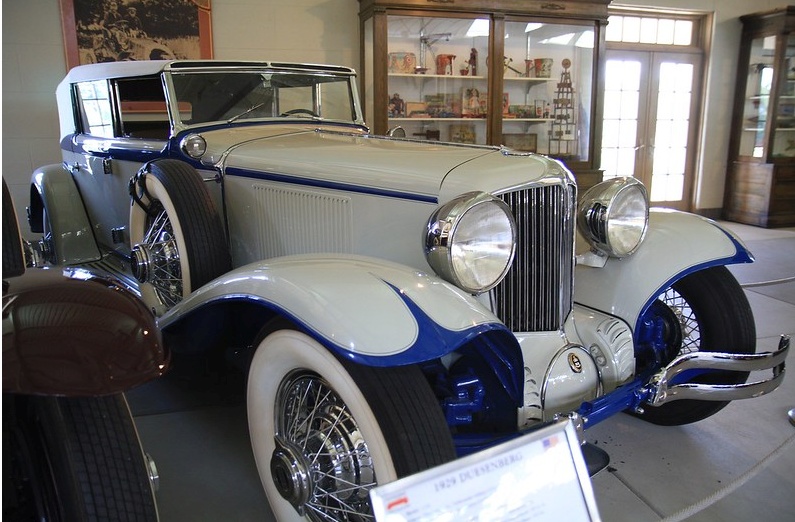 On view in the La Porte County Historical Society Museum is the Kesling Automobile Collection, consisting of more than 30 vintage automobiles collected by Dr. Peter C. Kesling and his wife Charlene. They range in age from a 1903 Winton to a 1982 DeLorean, the car made famous in the movie "Back to the Future." The 1903 Winton was driven from California to New York City by Dr. and Mrs. Kesling in 2003, retracing the path of the first coast to coast auto journey by Dr. Horatio Jackson, one hundred years earlier. The collection includes an important grouping of Indiana-built automobiles. A 1929 Auburn Cabin Speedster with T-tops recreates an original destroyed in a disastrous fire at the 1929 Los Angeles Auto Show. A classic Auburn Boattail Speedster of 1935 joins two Cords, a 1930 L-29 and a 1937 Model 812 "coffin-nose" model on display. Rounding out the Indiana triumvirate is a 1929 Duesenberg Model J.
Info
Opening times: Tuesday – Saturday: 10:00 – 4:30 p.m.
Address
2405 Indiana Avenue, Suite 1
La Porte, IN 46350
United States
E-mail
info@laportecountyhistory.org