Heritage Transport Museum Manesar Gurgaon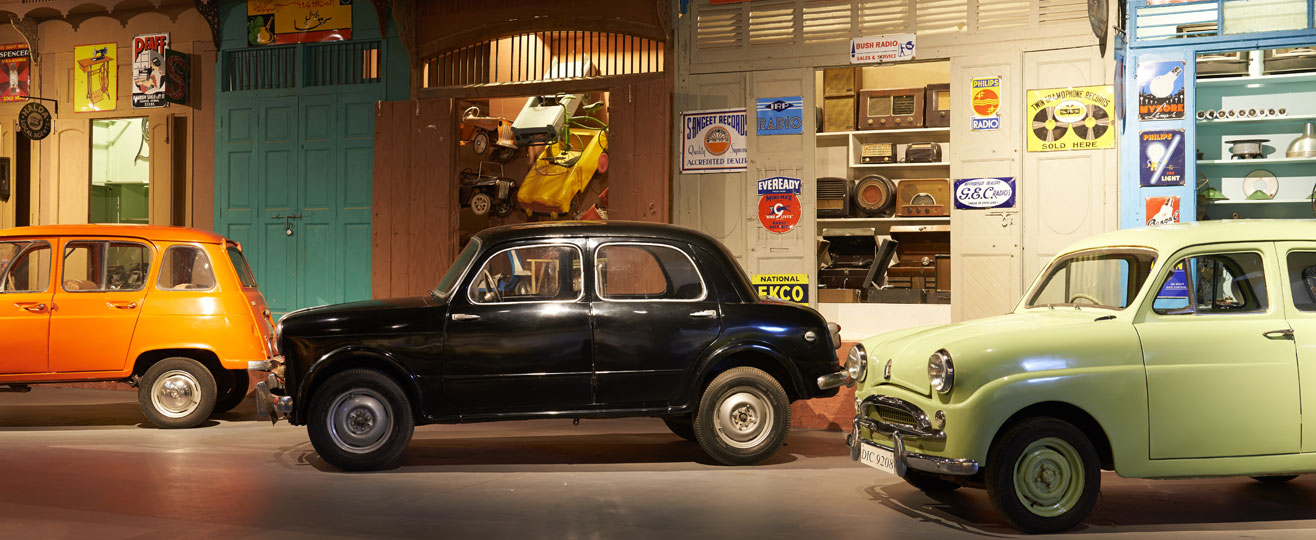 The museum showcases the evolution of transportation in India and sets a benchmark in interpretation, exhibition and in communication. As the first private museum of its scale in India, it is conceived as a didactive space that engages visitor participation in learning while remaining a family experience.
Info
Opening times: Tuesday to Sunday, 10 am to 7 pm.
Address
Bilaspur - Taoru Road (Major District Road 132) Off NH 8 (Bilaspur Chowk)
Taoru Gurgaon 122105
India